Private Dining, Groups & Events
Whether you wish to celebrate a birthday dinner with your friends and family, organise a banquet reception or are having a corporate lunch, our team will assist you at every stage to ensure your event is a success.
For further information and to check availability, please contact our events team via email marylebone@2850.co.uk or call on 020 7499 1076.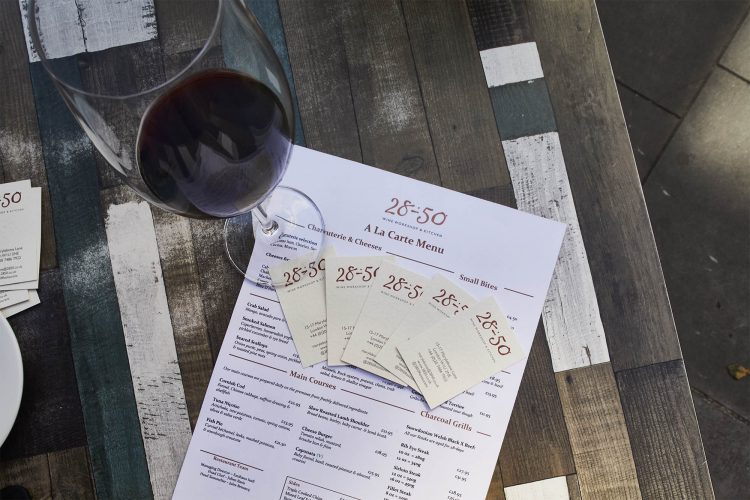 Menus
We now offer our full A La Carte menu for bookings of up to 12 people.
For group bookings of 13 people or more we have a varied selection of group menus to choose from.
For enquiries and further information on group bookings of 13 people or more, please contact our Events department via email at marylebone@2850.co.uk or give us a call on 020 7499 1076.
Group Wine Tastings
We have an impressive line up of wine tasting packages, and can organise bespoke tastings. Our wine tasting events would suit the seasoned expert or enthusiastic collector, as well as providing the perfect environment for group get-togethers, office team building occasions and family celebrations.
Click here for details on our packages and send an email to marylebone@2850.co.uk, or call 020 7499 1076  to discuss your wine tasting event.
More Information on our wine tastings