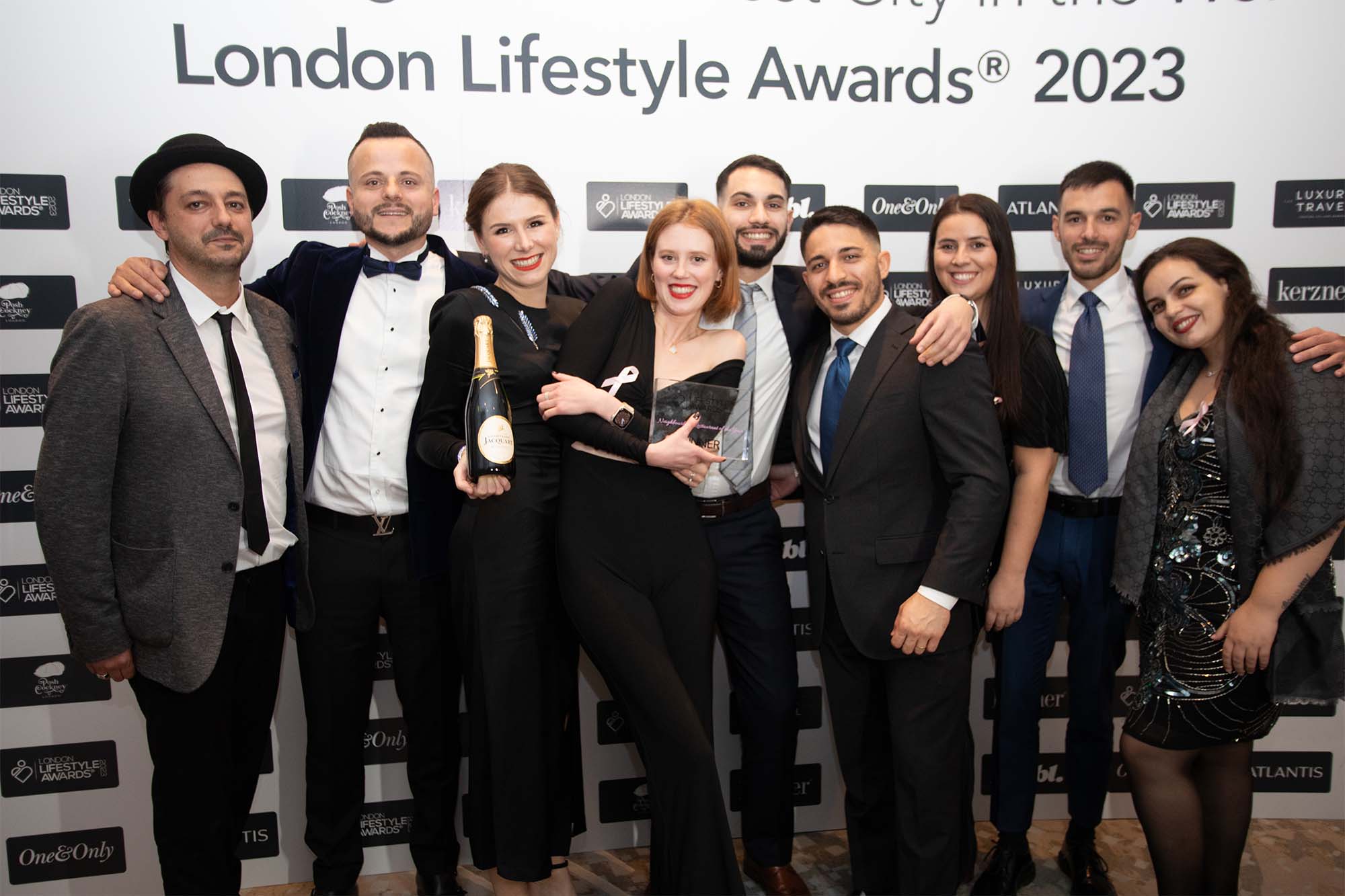 London Lifestyle Awards 2023
28°-50° was nominated & shortlisted in the London Lifestyle Awards 2023.
We are delighted to announce that we were awarded the "Best Neighbourhood Restaurant of the Year", and our team had a fantastic time celebrating.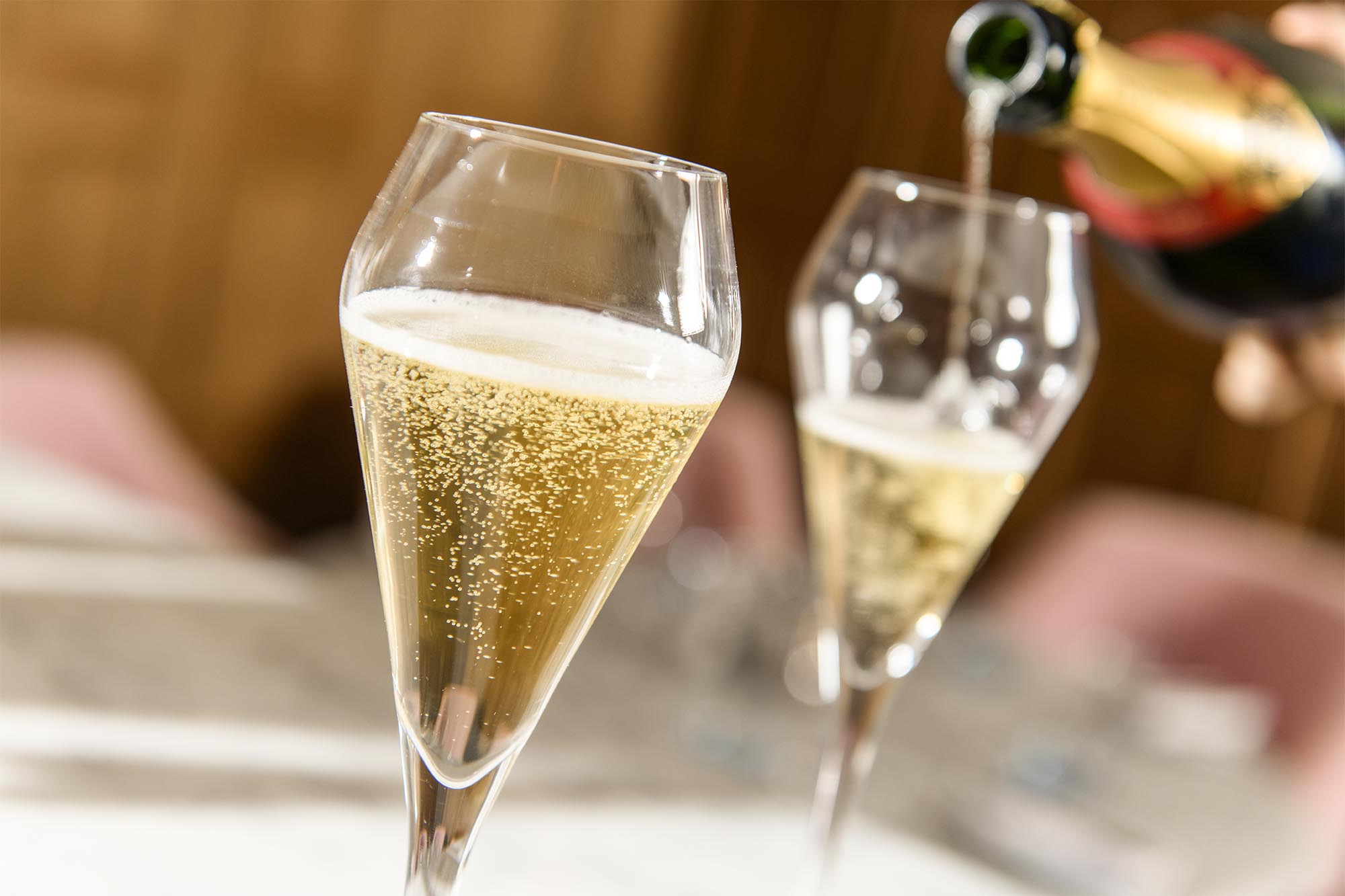 Festive Season 2023
28°-50° is a perfect location for a family gathering or a work Christmas dinner.  Our chef has put together special festive menus for the occasion.
Click here for more information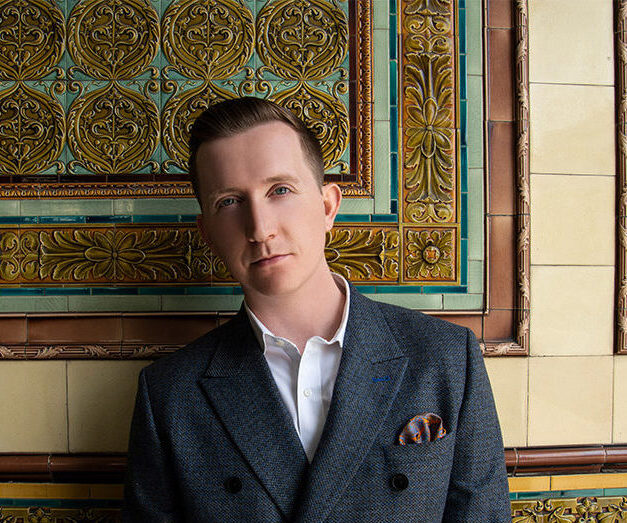 New Year's Eve at 28°-50° by Night
Ring in the New Year with a decadent evening of fantastic food, exquisite wine, and live jazz from the talented James Hudson and his band.
More info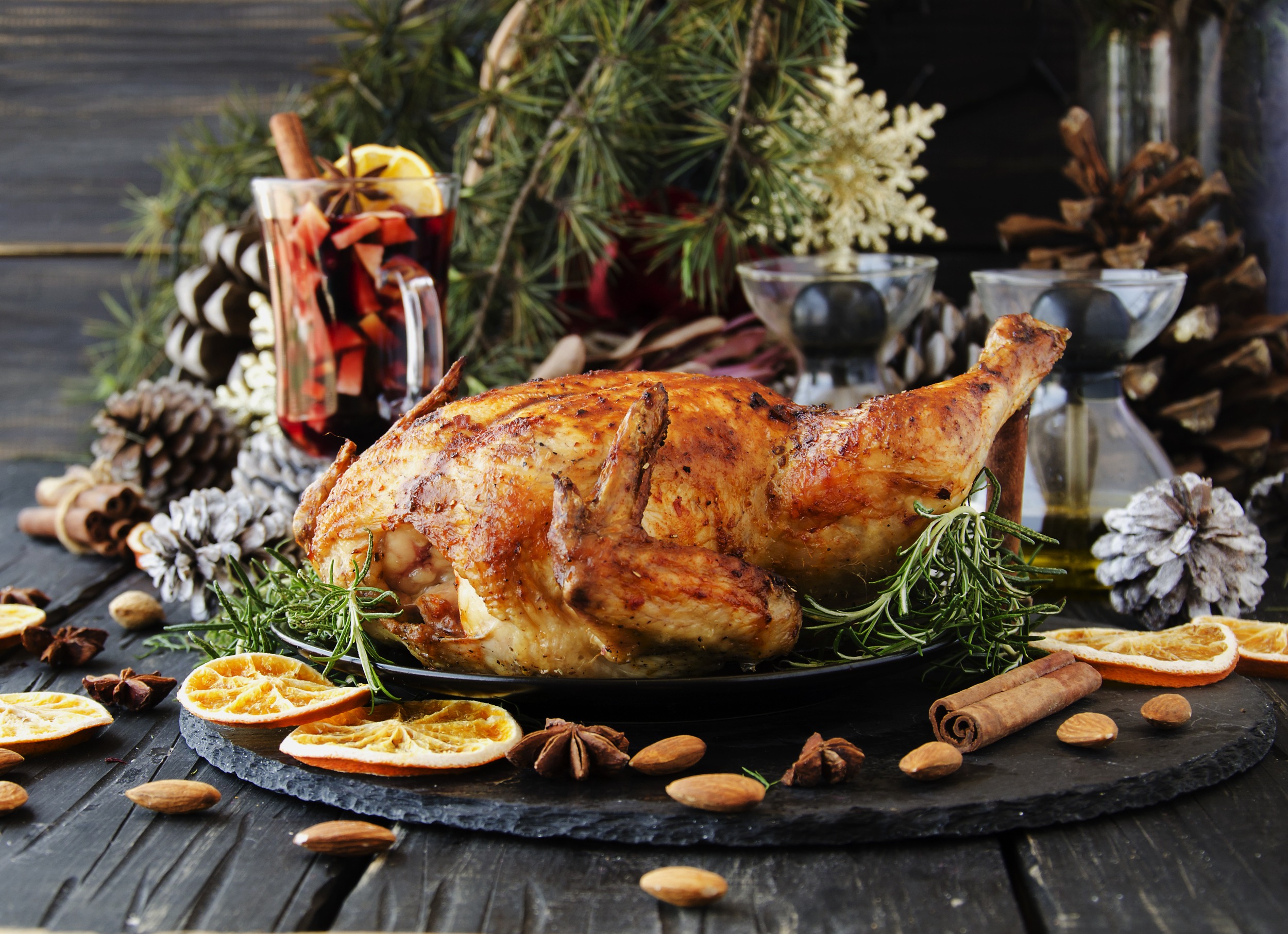 Christmas Day at 28°-50° Marylebone
We would be delighted to welcome you for lunch or dinner this Christmas Day at 28˚-50˚ Marylebone.
Indulge in our tempting 5 course menu featuring festive favourites, including a traditional roast turkey dinner with all the trimmings and a rich Christmas pudding for dessert.
More info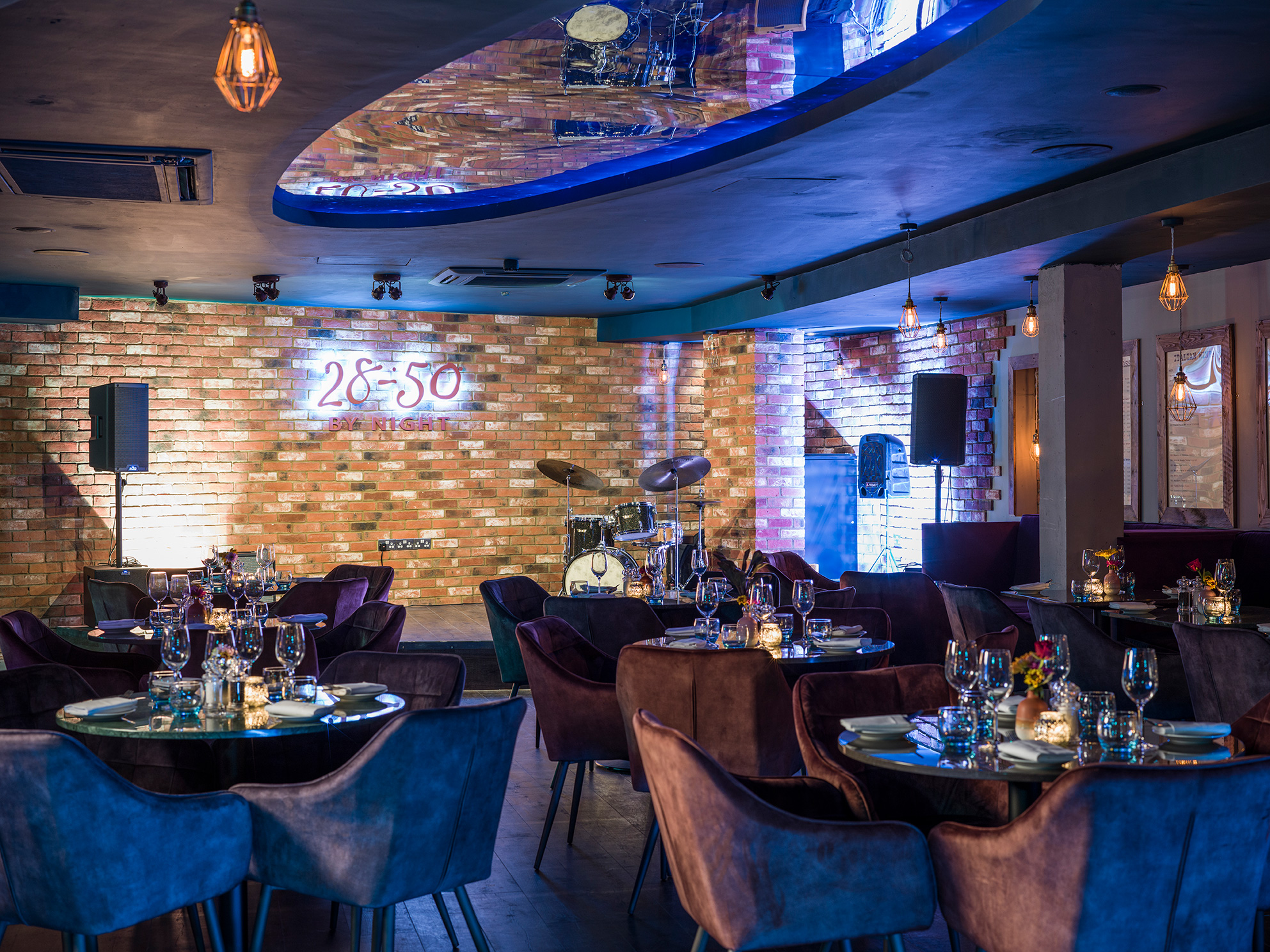 28°-50° by Night
Located right next to our popular Marylebone restaurant, 28°-50° by Night delivers the same exceptional food, wine and high quality service that you'd expect from us, but with a twist. Boasting live jazz and blues music until 2am and late-night dining, this is the perfect spot to toast in the weekend or enjoy a mid-week escape.
More information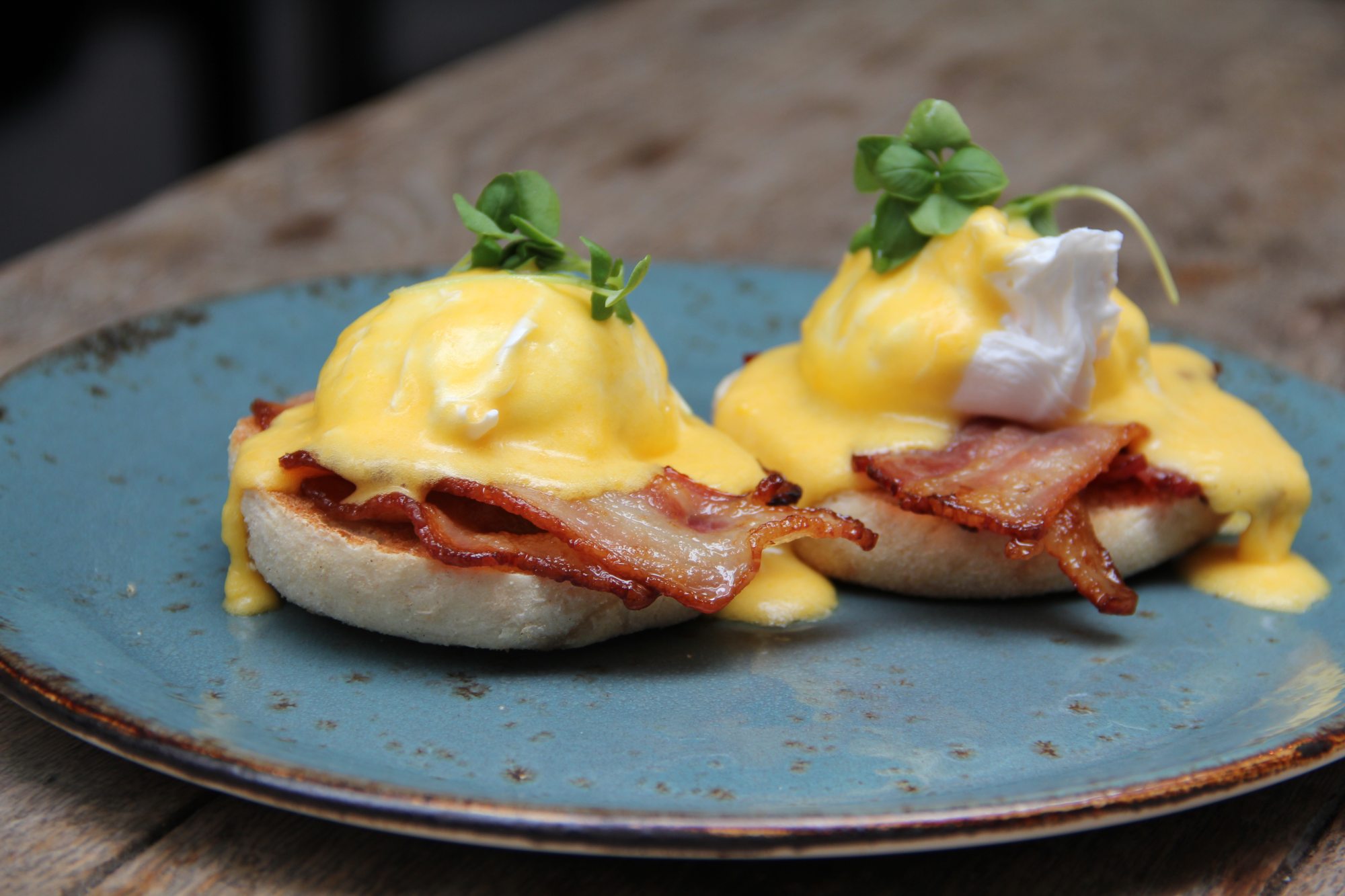 Breakfast on Marylebone Lane
Whether you're fuelling up for a long day of shopping on Oxford Street with friends or catching up with colleagues before work, why not join us for breakfast at 28°-50°. Choose from our selection of tempting pastries or opt for one of our hot breakfasts, including favourites such as Eggs Benedict, and enjoy this with one of our quality coffees to give your morning a little boost.
More Information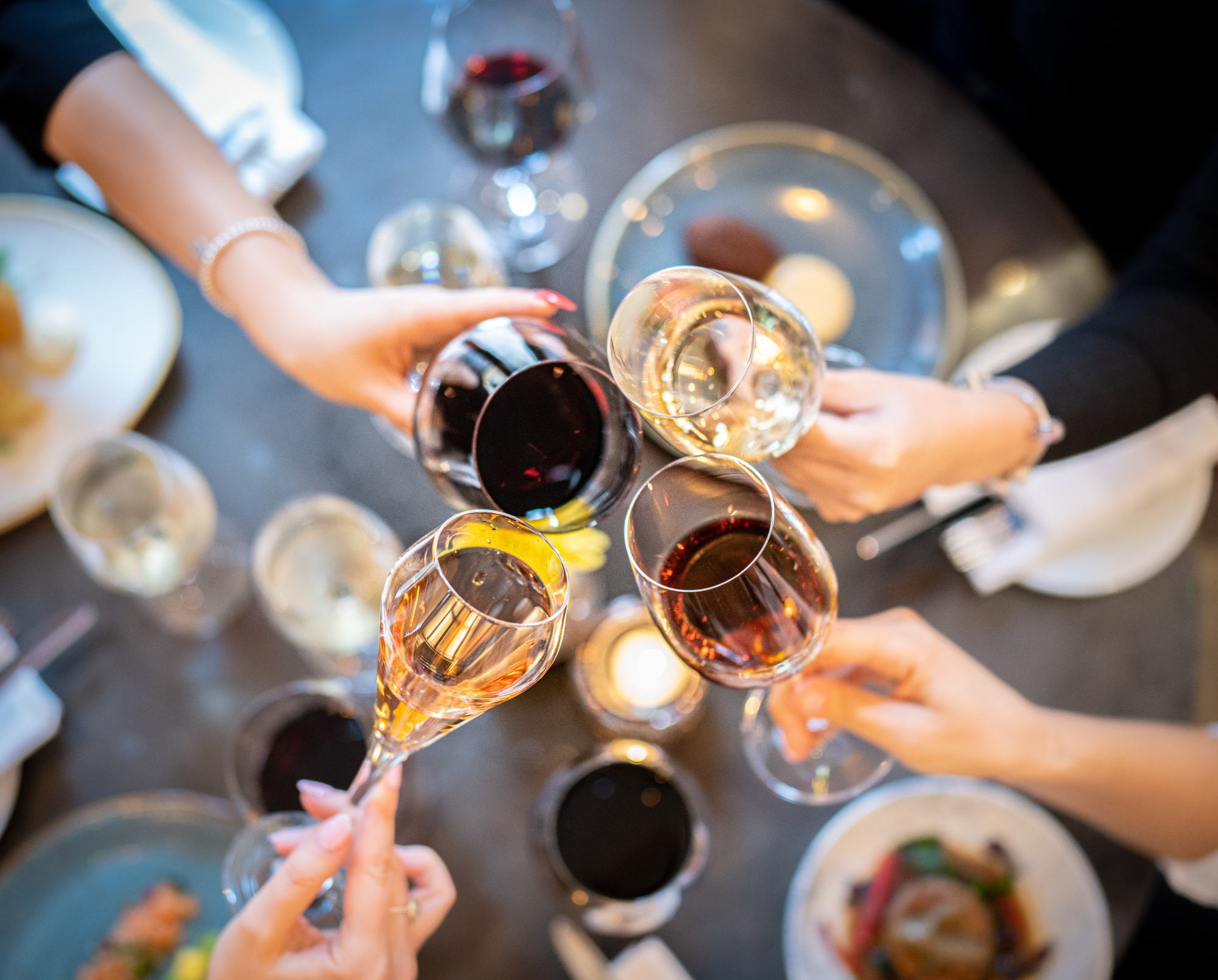 Wine Tastings
Why not take the time to enjoy one of our Wine Tasting Experiences.
We offer packages to suit every level of expertise or allow one of our exceptional and passionate sommeliers to guide you through a selection of exquisite wines from our award-winning wine list.
More Information
Sporting Wine Club Partnership
Sporting Wine Club (SWC) was founded in 2017 by Simon Halliday, ex-England rugby international, and business partner Chris Mariner with the sole purpose to create a wine club with a difference – an exclusive sporting dynamic.
Ranging from prolific sporting internationals to vineyards which have shown an extraordinary commitment to supporting their local sporting community and charities, the Sporting Wine and Spirit Makers of SWC are a special group of individuals, internationally recognised for producing world-class product with unique and wonderful sporting stories.
Sporting Wine Club and 28-50 have a lot in common, each being managed by two people with a strong passion for rugby.  In Simon Halliday's words : "28°- 50° has real passion for its wines and their originality, this fits ideally with SWC and we look forward to building something special together."
Find out more about SWC
Best Micro Wine List 2020
We are proud to announce that we have been voted the best 'Micro Wine List in the World'  by the World of Fine Wines.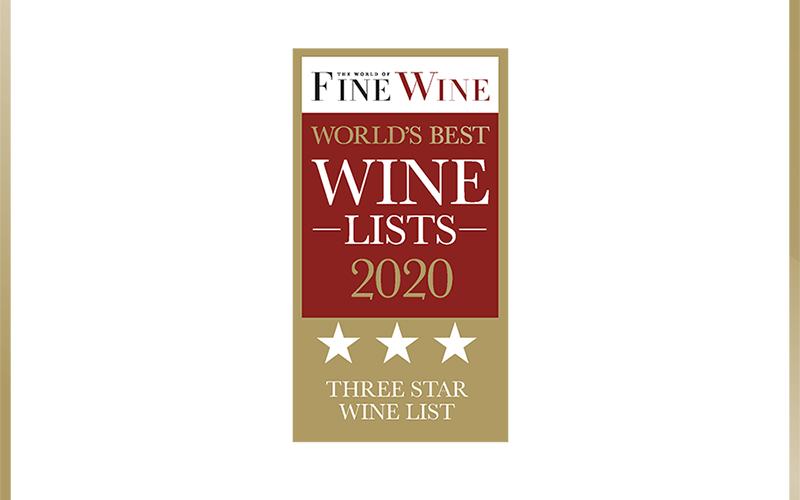 World's Best Wine Lists 2020
We are delighted to have also been awarded 3 stars by the World of Fine Wine in  World's Best Wine List Awards in 2020.   We hope to continue helping you discover and enjoy wines from our sommelier selection and some of the rarer finds in the Collector Wine List.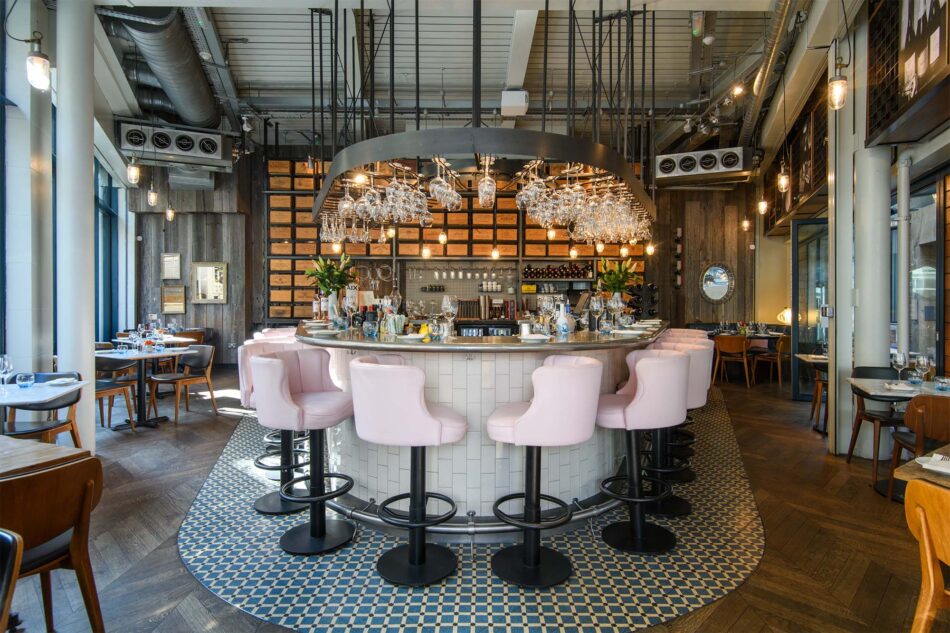 We'd love to stay in touch.
We won't send you endless mails, just news & events. In case you didn't know, all our subscribers can be part of our monthly raffle to win a bottle of wine.